Regular price
$ 24.00 USD
Regular price
$ 28.00 USD
Sale price
$ 24.00 USD
Unit price
per
Sale
Sold out
Share
Prefer an alternative way to pay? Visit our eBay store.
Delivery Method: Email (Instant Digital Code)
3000 JPY Mobage - 2910 MobaCoin Prepaid Code by DeNA can be used to purchase in-game items for games that were developed by DeNA through the Japanese Mobage service on Android, iPhone, Yahoo! Mobage, and PC Mobage sites.
Please take special note that the amount reflected on the card will be lower due to the fee charged by Mobage services when redeeming the card.
The code is valid for 6 months after the issue date. Please do not share your code with anyone outside.

There is a limit of 16,000 Yen that can be spent per month or 5,000 Yen per month for customers under the age of 15. If the limit is exceeded, please wait until the following month. 
No refund is allowed after the code is issued for 3000 JPY Mobage - 2910 MobaCoin Prepaid Code by DeNA. 
| | |
| --- | --- |
| 3000 JPY Mobage | 2910 MobaCoin Prepaid Code by DeNA |
Some popular compatible games include IdolM@ster SideM, GranBlue Fantasy, and Final Fantasy's Record Keeper. Please access the official Mobage site for more information about additional services.

View full details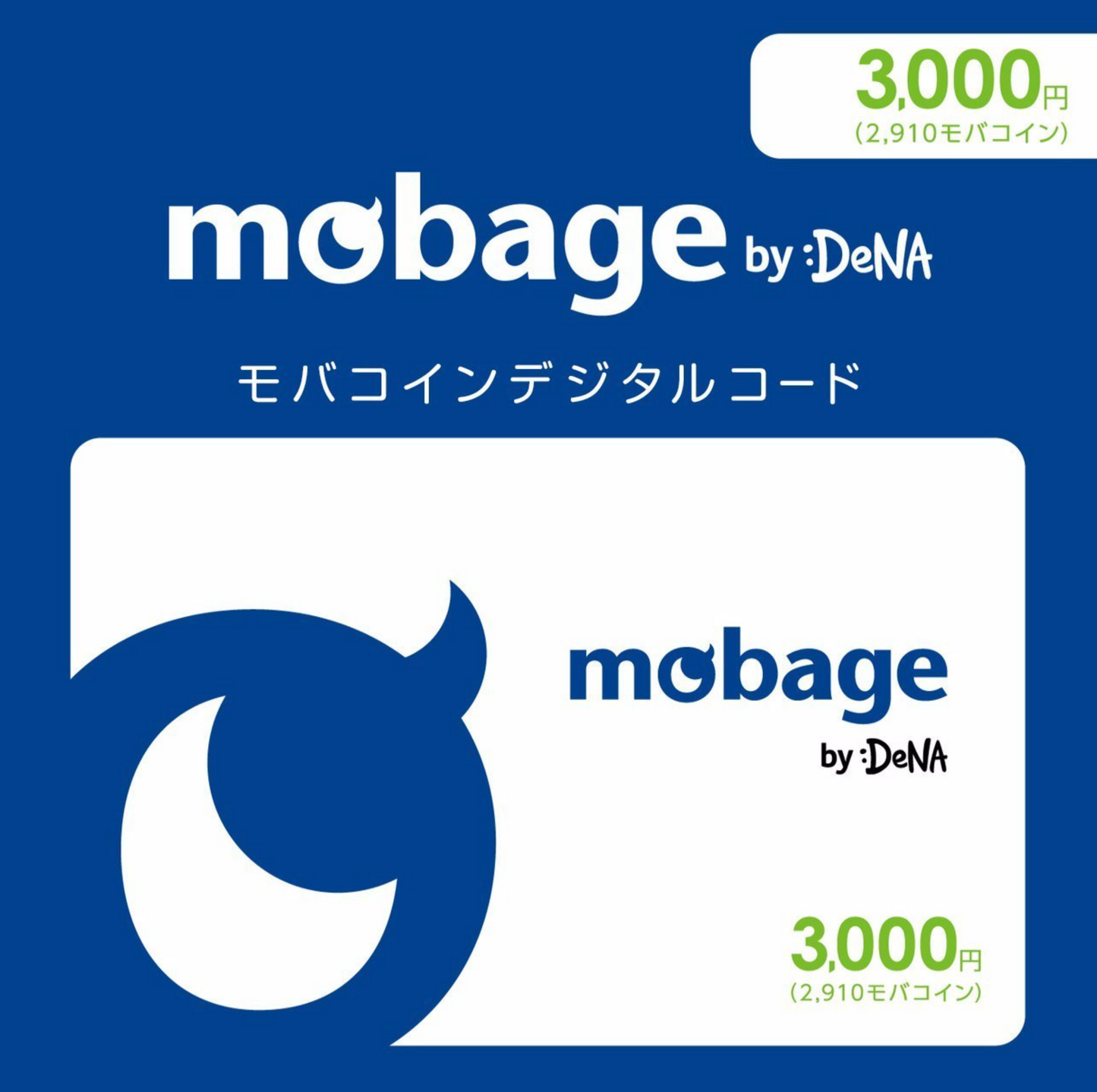 Payment Methods (Things to know before checkout)

We accept all major credit card payment through Paypal.

Before making payment, please make sure your credit card policy allows you to purchase these codes without the "cash advance fee". otherwise, paying by direct paypal payment or a credit card with no cash advance fees is highly recommended to avoid any unnecessary fees. We also recommend you shop directly on our eBay page if you only have credit card payment as your only option.

For more information about the cash advance fee, please refer directly to Paypal.

We also accept the following crypto payments. Bitcoin (BTC) and Ethereum (ETH). Contact us directly.

How to get Instant Email Delivery

Once you are done checking out. you will receive an SMS to verify your account. If your account requires verification, we will be sending you an email.

All codes are sent to you fully activated from Japan. You can redeem the code to use outside of Japan through the digital shop. Please make sure you are signed into the correct service before redeeming code redemption.
Support us by leaving us a review!