Regular price
$ 12.00 USD
Regular price
$ 15.00 USD
Sale price
$ 12.00 USD
Unit price
per
Sale
Sold out
Share
Prefer an alternative way to pay? Visit our eBay store.
Item:

Japan eShop 1500 Yen Prepaid Code
This Item is currently: 
In Stock
Available for this product for verified users. Delivery times may vary for new customers.
Delivery Method:

 A 16-Digit Code will be sent through email.
As of August 29, 2022, it is no longer possible to use a Nintendo eShop Card to add funds to an account in Nintendo eShop on Wii U or the Nintendo 3DS family of systems. 
With the release of the Nintendo Switch system, the console is now region-free. This means that users (anywhere) are now able to gain access to Japan-specific games and demos.
Users must either sign in or create a separate Japanese eShop account in order to purchase Japanese-exclusive games.
Shop within the Japan Nintendo eShop store with your imported Japanese Nintendo 3DS, New 3DS, Wii U systems, and Switch. The points allow anyone to download the latest Japanese titles without the need to fly to Japan or have a Japanese credit card.
Search for Japanese games or pay for in-game items. 

Download new content from the eShop store.

Download new themes.
View full details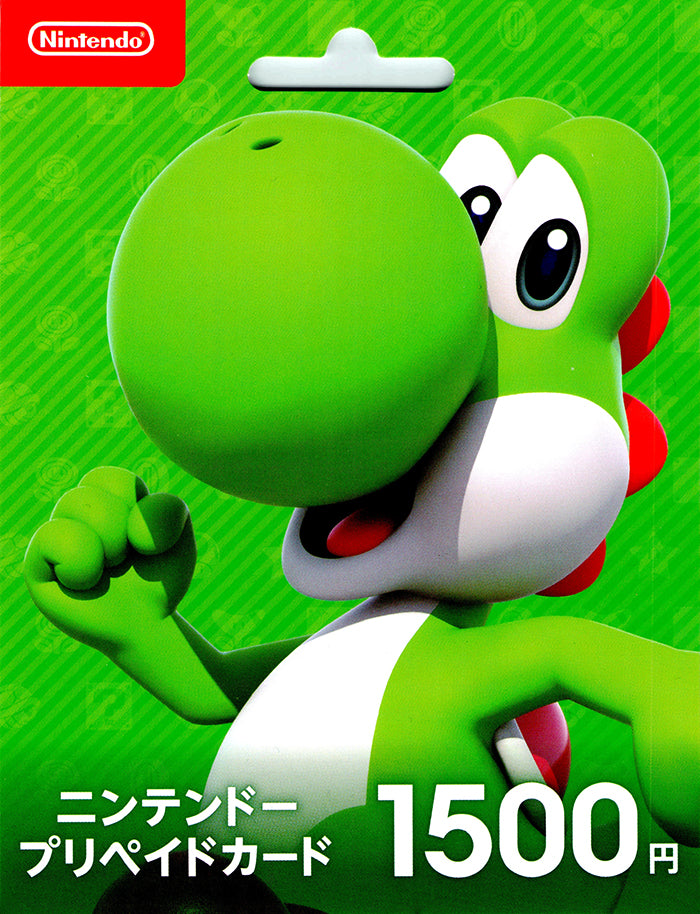 Payment Methods

We accept all major credit card payment through Paypal.

Before making payment, please make sure your credit card policy allows you to purchase these codes without the "cash advance fee". otherwise, paying by direct paypal payment is highly recommended to avoid any fees.

For more information about the cash advance fee, please refer directly to Paypal.

We also accept the following crypto payments. Bitcoin (BTC) and Ethereum (ETH). Contact us directly.

How to get Instant Email Delivery

Once you are done checking out. you will receive an SMS to verify your account. If your account requires verification, we will be sending you an email.

All Codes are sent to you fully activated from Japan. You can redeem the code to use outside of Japan through the digital shop. Please make sure you are signed into the correct service before redeeming the code.
Support us by leaving us a review!