Regular price
$ 24.00 USD
Regular price
Sale price
$ 24.00 USD
Unit price
per
Sale
Sold out
Share
Prefer an alternative way to pay? Visit our eBay store.
SERVICES THAT ACCEPT SQUARE ENIX CRYSTA
FINAL FANTASY XI
The world of Vana'diel stands at the brink of war. Three powerful nations, united in their plight against the beastmen forces, look to their last hope—brave adventurers like you! Will the beastmen gain the upper hand, and thrust the once-peaceful Vana'diel into another war? Step in the world of Vana'diel and journey forth on grand adventures with players from across the globe!
FINAL FANTASY XIV
Hydaelyn—a vibrant planet blessed by the Light of the Crystal. Amid azure seas, encompassing the westernmost of the Three Great Continents there lies a realm embraced by gods and forged by heroes. Her name—Eorzea. It is here that your tale unfolds. Beckoned by the Mothercrystal—the source of all life—you must embark upon a quest to deliver the land from an eternity of Darkness.
View full details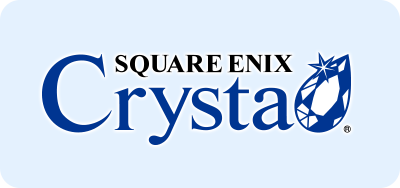 Payment Methods

We accept all major credit card payment through Paypal.

Before making payment, please make sure your credit card policy allows you to purchase these codes without the "cash advance fee". otherwise, paying by direct paypal payment is highly recommended to avoid any fees.

For more information about the cash advance fee, please refer directly to Paypal.

We also accept the following crypto payments. Bitcoin (BTC) and Ethereum (ETH). Contact us directly.

How to get Instant Email Delivery

Once you are done checking out. you will receive an SMS to verify your account. If your account requires verification, we will be sending you an email.

All Codes are sent to you fully activated from Japan. You can redeem the code to use outside of Japan through the digital shop. Please make sure you are signed into the correct service before redeeming the code.
Support us by leaving us a review!